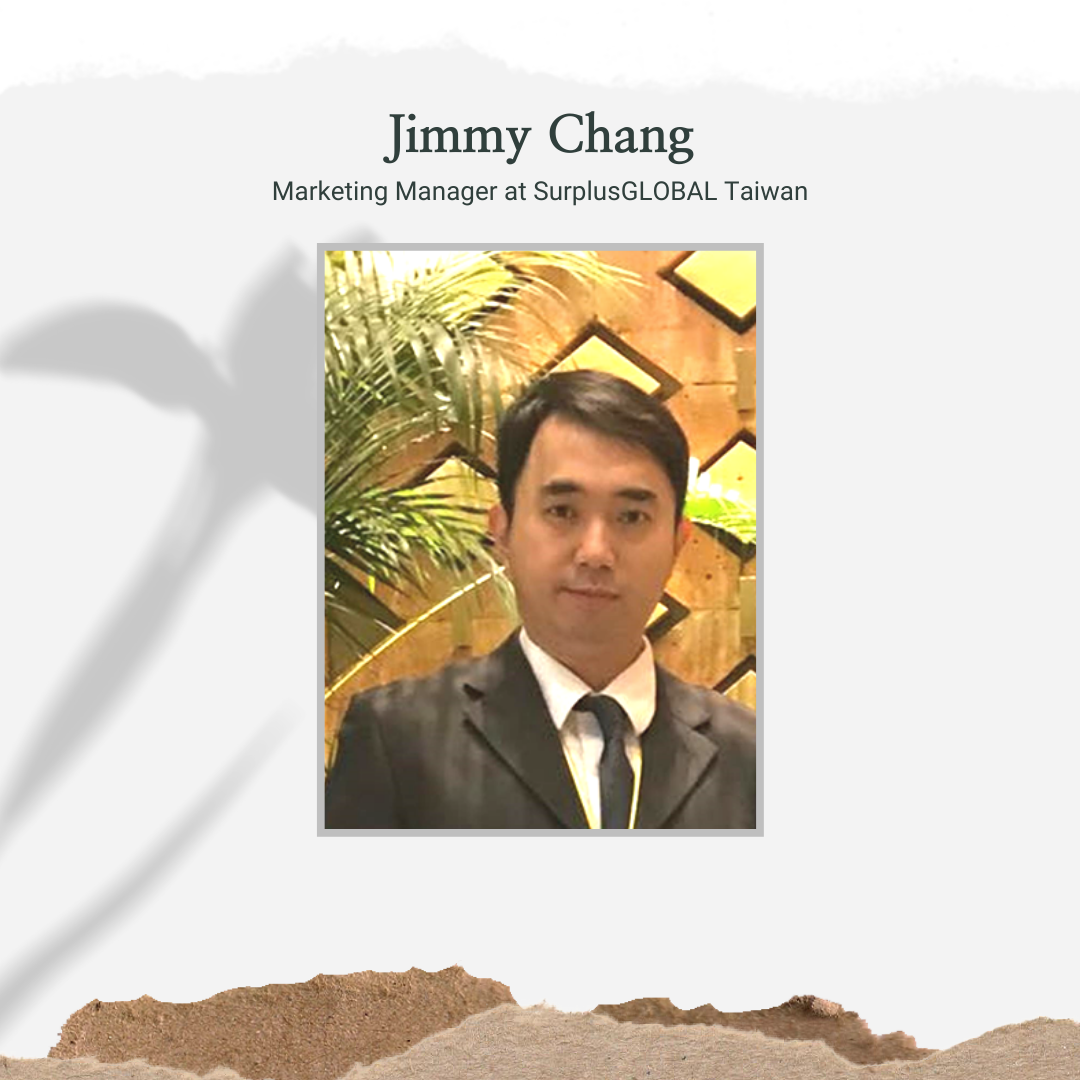 What's your name?
This is Jimmy Chang 장정명 at global Taiwan team. I am from Hsinchu, where is famous for semicon industry in the world.
Tell a little bit about yourself!
I've worked in Semicon field for 16 years, it's from back-end to front end. material to equipment, principal to agent. Still a new comer so far at SG,
As I am very interested in market research as well as supply chain management. Hopefully to grow rapidly in my career with growing SG to make another successful story soon.
What role do you play in a team at SurplusGLOBAL?
I play a role as marketing manager here, also help support administration affairs as there is only one local guy so far.
So majorly to take care of marketing activities to our customers including refurbisher and end users at all time.
What are 3 positive things about you?
1) I am very adaptive for new environment and culture. I've co-worked with colleagues or partners who from many countries. It made me learn a lot from each good points of view and excited to know different cultures
2)Willing to learn, as I have several working experiences in the past, it's needed for me to learn new knowledge and methodology in fresh territories, it reminds me to learn as student always and keeps this mindset in my mind.
3) Team player, I could play as diversified role in a team and also glad to go with team work, equipment sales is not possible rely on individual but team power, it's glad to know SG global network with support from Korea HQ team.
How would you like to define being part of SurplusGLOBAL team?
As mentioned above, equipment biz is not possible to grow by individual.
Therefore, every team member should act as key component in the tool. It will not work without component but it's replaceable eventually. There will have each's effort and contribution to make a successful deal. I will glad to dedicated to myself to our SG family in order to get sustainable growth.
Would you like to say something to your future colleagues?
앞으로 입사할 미래의 팀워들에게 하고 싶은말은?
It's not easy to handle secondary equipment biz especially after internet era, many info. are disclosed in website no matter it's true or not. You will need to clarify just in case and pay more attention on market trend in the world, it's really tough in the beginning. Speed is quite critical to work crucially in this working style.
Besides integrity is necessary for everyone and patience is also important mindset.
Have you ever been outside your comfort zone?
Yes I was ever dispatched to Shanghai around 9 years ago, my mission was to develop new biz in LED industry in China market and there was no other resource and customer network. Living in Shanghai was really impressed me, however it was not easy even I am a Taiwanese. Really felt alone without colleague and friend in the beginning.
Travel was a good way to learn about different culture or rule and explore new biz in other provinces like Hunan, Hubei and Jiangxi. Those customers are located in country side, so transportation was very tough at that time. Even it's not my comfort zone, finally I still gained biz after my effort. It was very good experience in my life and I will really hope to visit those places by personal trip.