Success Story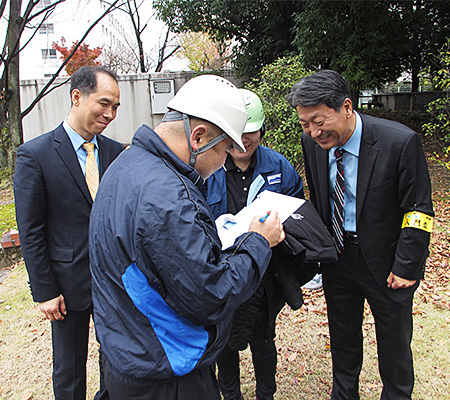 Remarketing
1. One of our U.S. customers, requested help in selling their idle ArF scanner and track after unsuccessfully using the remarketing services of one of our competitors for 2 years. SurplusGLOBAL contacted all potential customers world wide for ArF scanners and confirmed the demand from a European buyer. We finalized a transaction within 6 months of signing a contract with our customer, the seller. Also, SurplusGLOBAL cooperated with the equipment manufacturer and provided logistical support, export documentations, and other services during the sales process to ensure that the sale was achieved.
The sale price exceeded expectations of the customer. In the case of European buyer, they made separate orders to the equipment maker regarding refurbishment, installation, and guaranteed services and purchased the equipment from SurplusGLOBAL. This allowed the company to purchase the necessary equipment at a significantly lower price. 
2. The goal of a European customer C was to shut down and dispose of 120 units of a 4-inch wafer production line. However, due to the low market demand and salable relatively low value of the 4-inch line along with the high incidental expense, the company was also considering selling the production line for scrap. So, SurplusGLOBAL advised the customer regarding the market value of its equipment and concluded a contract for providing remarketing services. This included dispatching equipment specialists to customer C who created an online catalogue by completing the inspection reports and taking pictures of the equipment to allow the buyers to have a clearer picture of the equipment condition. Moreover, SurplusGLOBAL found 2~3 potential buyers for the 120 units of the 4-inch line. By taking advantage of our extensive network, exhibitions, emails, and websites; and entering into negotiations, Chinese customer D was selected as the preferred bidder and it was possible to conclude a contract that was worth millions of dollars. SurplusGLOBAL worked with customer C on finalizing the purchase price, as well as supported every aspect of the sale process from beginning to end. SurplusGLOBAL worked with the customer on contract negotiations, assigning costs for de-installation, packing and crating, CCIC test support, and documentation preparation for shipment. As a result, the European customer C was able to monetize its assets in the millions of dollars range while customer D from China secured market dominance by greatly expanding its production capacity through reinforcing their existing 4-inch line.
3. A Korean customer E decided to dispose of 566 units of their 6-inch wafer production line that had low utilization and business value. SurplusGLOBAL was able to provide a market value evaluation service for the 6-inch wafer production line based on their accumulated experience and network. To ensure the easier understanding of the conditions and specifications of the 6-inch Wafer production line by potential customers, the equipment specialists conducted an inspection report and took pictures to create a catalogue. After conducting marketing to hundreds of potential buyers with a high possibility of purchasing, a Chinese customer F was identified. SurplusGLOBAL supported the reduction of logistics costs for customer F by assisting in all processes including the inspection for rechecking the equipment condition, drafting up contracts, disassembling, clearance, packaging, shipping, and completing export documents. As a result, customer F successfully entered into the 6-inch wafer business from its existing 4-inch wafer business.
4. Company O, which is a Global OSAT enterprise, possessed approximately 1,000 units of idle equipment at different sites making a disposal process very difficult.
SurplusGLOBAL and company O entered into a remarketing partnership. SurplusGLOBAL completed equipment inspection reports, took pictures of the equipment, conducted promotions to their global network and implemented a transparent bidding process including deposit and payment requirements.
The bidding process was very successful with the process only taking 2 months to complete and sales revenue exceeding 30% of expectations. Company O was extremely satisfied with SurplusGLOBAL's maximization of value in addition to minimizing their internal resources. SurplusGLOBAL maximized sales revenue by bringing in 8 buyers from 3 different countries.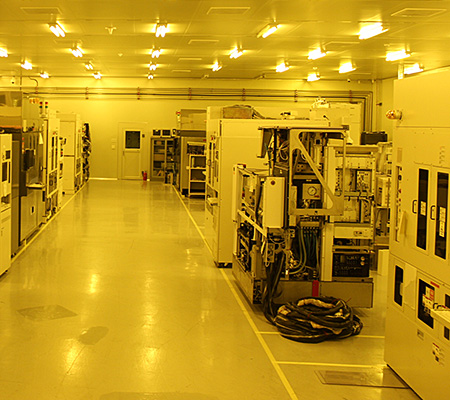 Package Purchase
5. A Japanese customer G needed to dispose of approx. 2,300 semiconductor process tools within a nine month period due to the consolidation of 3 fab lines. In addition, 1500 of the tools needed to be moved out within 6 months due to a lease expiration. Because of the complexity of semiconductor equipment; physically large, toxic gases and chemistries, as well as intricate facility hookups, professional manpower and special equipment were essential for de-installation and transportation. As in some cases, there was the possibility that the project cost would be higher than the value of the equipment for sale. SurplusGLOBAL signed a contract with company G to purchase the entire 2,300 set of equipment and be responsible for disassembling and removing all the equipment from the facility. SurplusGLOBAL accomplished this task without any incidents and within the promised deadline. Also, during this time, SurplusGLOBAL was conducting promotions and contacting potential buyers globally. At the end of the day, Sales were completed to 30 customers from 6 different countries maximizing value to customer G. SurplusGLOBAL met the expectations of customer G in regard to revenue on assets, managing the project on time as well as satisfying their buyers. 
6. A Taiwanese customer H was trying to dispose of 11 process tools at their China location in order to obtain some cash infusion into their operation. However, due to customs clearance regulations in China, the separate disposal of the 11 tools at the local site was not possible and only a package transaction was allowed. Furthermore, no experienced wooden packing enterprises existed in the local factories of mainland China. Though customer H had a potential buyer for some of the individual equipment, it was impossible to find a company that would purchase all 11 units. Based on our experience regarding imports and exports along with possessing experience in logistics, SurplusGLOBAL transacted a package purchase of the equipment including the ones with low marketability. In addition, SurplusGLOBAL transported wooden packing materials over 600km from Shanghai to guarantee safe packing for export. All tools were shipped by a private airplane and the equipment was delivered to Korea after passing through Taiwan. The Taiwanese customer H was able monetize their assets and to receive cash immediately.
7. Company M, a global semiconductor manufacturer recorded disappointingly low sales performance due to its 12-inch idle equipment. Large amounts of money were paid for storage every year. Based on customer demand and future marketability, SurplusGLOBAL purchased a package of 100 tools over tens of millions of dollars. Also, within this package of tools, SurplusGLOBAL took on undesirable radioactive equipment which had virtually no market demand. These tools had to be dispositioned to the customers satisfaction. As a result, company M was able to cancel a large-scale warehouse contract and reduce their expenses.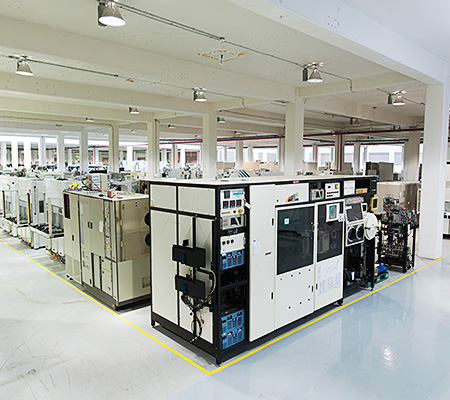 Global Sourcing
8. A Chinese customer, Company I operated the 6 inch wafer production line and had also planned for the extension of the 8 inch wafer production line at the same time, but hampered by its lack of experience in purchasing pre-owned equipment, they were having difficult time purchasing hundreds of pre-owned equipment. SurplusGLOBAL found out that the 8 inch wafer production line from U.S was released for sale and then offered company I to purchase them. However, company I only needed 60% of the total equipment while the remaining 40% was not needed by the company. So, SurplusGLOBAL suggested that company I could take over the 8 inch wafer production line based on the condition that SurplusGLOBAL acquires the remaining 40% of equipment and signed a contract with Company I with SurplusGLOBAL acting as the purchasing agency. After that, SurplusGLOBAL inspected the 8 inch wafer production line together with the equipment experts and analyzed the equipment conditions and specifications to evaluate the value in the market to offer appropriate price to Company I. Through the active cooperation between company I and SurplusGLOBAL, it was possible to raise the bidding price to a higher level and successfully acquire the U.S 8 inch wafer production line over many competitors. As a result, Company I became the one of the top IDM in China. 
9. The Company J and K, which are both refurbishing companies, continuously required the pre-owned thin film equipment but they both experienced difficulties in purchasing it due to their weak global sourcing network. Therefore, SurplusGLOBAL has provided the global sourcing services to Company J and K for about 10 years and offered consultations regarding purchasing pre-owned equipment with a suitable price at an appropriate time, which resulted in the purchasing of more than 50 pre-owned thin film equipment through SurplusGLOBAL. In case of the package bidding of pre-owned equipment, the companies were able to secure the equipment through SurplusGLOBAL which is defined by a highly successful winning rate for bidding. In addition, SurplusGLOBAL has assisted the two companies greatly by providing the offerings information from all over the world that they previously were unable to find to allow for the purchasing of the pre-owned equipment with a suitable price at the right time.
10. The Water Reclaim company L did not have the sufficient budget to purchase new equipment and also couldn't wait for such a long lead time of the new equipment. SurplusGLOBAL then offered the real-time market information to company L, and as a result, company L was able to purchase pre-owned equipment within its available budget and feasible lead time to successfully expand their production capacity. After engaging in active cooperation with SurplusGLOBAL, company L has experienced a rapid expansion over the past few years by delivering the right needs to its customers and has become one of the top Wafer Reclaim company in Asia.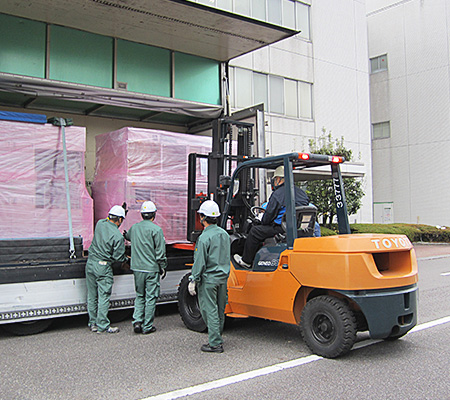 Logistics Solutions
11. Company P, a global equipment manufacturer, usually requests international logistics services to the assigned logistics company that had a contract with its headquarters. However, when P purchased the pre-owned equipment from SurplusGLOBAL, it asked for the logistic service quotation for the purchased equipment. Based on SurplusGLOBAL's trading experiences of 1,500 equipment annually as well as accumulated infrastructure, SurplusGLOBAL could take charge of every process including packing, shipping, and export documentation in Korea, which resulted in reducing 30% of the logistics costs of Company P.